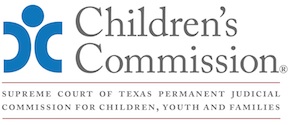 Texas Family Code
As effective September 1, 2019
Sec. 104.006: Hearsay Statement of Child Abuse Victim
In a suit affecting the parent-child relationship, a statement made by a child 12 years of age or younger that describes alleged abuse against the child, without regard to whether the statement is otherwise inadmissible as hearsay, is admissible as evidence if, in a hearing conducted outside the presence of the jury, the court finds that the time, content, and circumstances of the statement provide sufficient indications of the statement's reliability and:
(1) the child testifies or is available to testify at the proceeding in court or in any other manner provided for by law; or
(2) the court determines that the use of the statement in lieu of the child's testimony is necessary to protect the welfare of the child.
Comments
Added by Acts 1997, 75th Leg., ch. 575, Sec. 4, eff. Sept. 1, 1997.