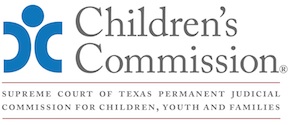 Texas Human Resources Code
As effective September 1, 2019
Sec. 222.003: Minimum Standards for Certain Employees of Nonsecure Correctional Facilities
(a) The board by rule shall adopt certification standards for persons who are employed in nonsecure correctional facilities that accept juveniles and that are operated by or under contract with a governmental unit, as defined by Section 101.001, Civil Practice and Remedies Code.
(b) The certification standards adopted under Subsection (a) must be substantially similar to the certification requirements for detention officers under Section 222.002.
Comments
Redesignated and amended from Human Resources Code, Subchapter D, Chapter 141 by Acts 2011, 82nd Leg., R.S., Ch. 85 (S.B. 653), Sec. 1.004, eff. September 1, 2011.
Amended by:
Acts 2013, 83rd Leg., R.S., Ch. 1299 (H.B. 2862), Sec. 37, eff. September 1, 2013.