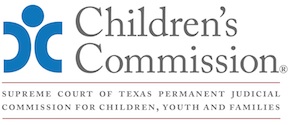 Texas Administrative Code, Title 40 (selections)
Social Services and Assistance
Subchapter A
§749.1: What is the purpose of this chapter?
The purpose of this chapter is to set forth the rules that apply to child-placing agencies.
Comments
Source Note: The provisions of this §749.1 adopted to be effective January 1, 2007, 31 TexReg 7469
§749.3: Who is responsible for complying with the rules of this chapter?
The permit holder must ensure compliance with all rules of this chapter at all times, with the exception of those rules identified for specific types of services that your agency does not offer. For example, if we grant you a permit to offer adoption services only, you do not have to comply with rules that apply to foster care services; however, you must comply with all other rules of this chapter.
Comments
Source Note: The provisions of this §749.3 adopted to be effective January 1, 2007, 31 TexReg 7469