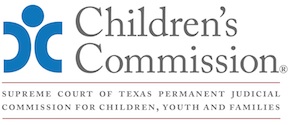 Texas Administrative Code, Title 40 (selections)
Social Services and Assistance
Division 1
§749.801: What do certain words and terms mean in this subchapter?
The words and terms used in this subchapter have the following meanings:
(1) CEU--Continuing education unit.
(2) CPR--Cardiopulmonary resuscitation.
(3) Hours--Clock hours.
(4) Instructor led training--Training that is characterized by the communication and interaction that takes place between the student and the instructor and must include an opportunity for the student to timely interact with the instructor to obtain clarifications and information beyond the scope of the training materials, including answering questions, providing feedback on skills practice, providing guidance or information on additional resources, and proactively interacting with students. Examples of this type of training include classroom training, on-line distance learning, video-conferencing, or other group learning experiences.
(5) Self instructional training--Training that is designed to be used by one individual working alone and at their own pace to complete lessons or modules. Examples of this type of training include computer based training, written materials, or video training.
Comments
Source Note: The provisions of this §749.801 adopted to be effective January 1, 2007, 31 TexReg 7469